Start Your Search Today! Call or Text 360-708-8935
---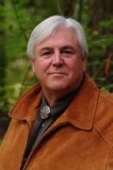 August in Skagit County host many festivals with Anacortes holding their Arts & Crafts show the first weekend in August Friday Saturday & Sunday. This show is a must attend as Anacortes closes off their down town for foot traffic only. It is a wonderful event. Don't miss it.
What's new on the home front? Anacortes prices have kicked in and we are well underway towards a Seller's market. Buyer's you must get into our office now. Prices have jumped 25% and are looking strong through years end.
What about Mount Vernon, Burlington, Sedro-Woolley & Bow?
Prices have stabilized for the non-foreclosed home. Short Sales are still plentiful which has kept prices lower than expected. We have seen an increase in Bellingham home buyers. Especially in the Bow area where we have several homes with located on sweeping view properties. Sedro-Woolley prices are still extremely low. If price is the driving force in your home selection then do not overlook Sedro-Woolley.
Lenders – Banks
Interest rates are still in the 4.24% range. This is a 30 year loan and I just talked with two lenders and they have a 15% down payment for non-owner occupied purchase. This is for investors. Standard down payments have been at 25%. This is a huge opportunity for investors.
1031 Exchanges are making a come back.
Do you need to sell your investment in order to purchase a larger apartment? Do not forget about this Exchange Opportunity.r any questions you may have.
Jones Atterberry, GRI, ABR, Broker
jonesatterberry@hotmail.com
360-708-8935